While setting up your drip sequences, you can choose to use templates within your drip emails, and customize them according to your requirements and brand message. SendX makes this a simple process that you can accomplish within minutes.
Create a new drip sequence or edit an already existing one, depending on your requirements.

Scroll down on the email edit screen till you see the Email Body.

Click on the blue Templates button right above the email editor.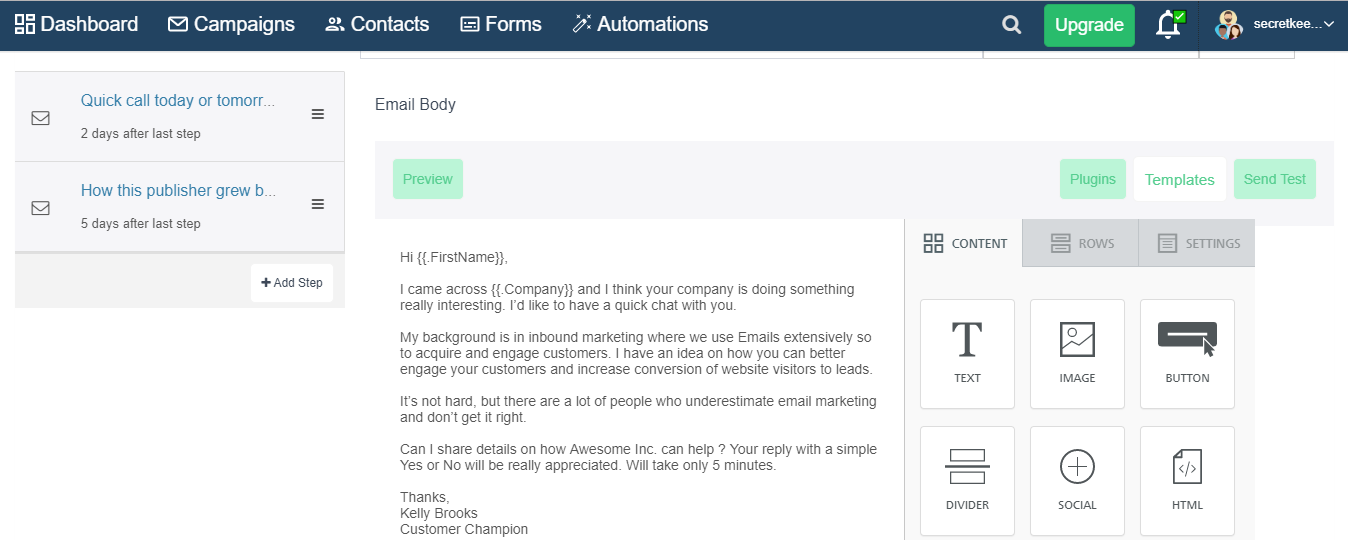 Choose your desired template from the list of templates shown.
Note: Switch to Plain Text Editor to add your own user templates you might have saved under Settings.
That's it! Your chosen template will now be loaded, ready to be edited in SendX Email Editor.
Did this answer your question?