Images add a visual appeal to your pop-up and can enhance the value of the lead magnet you will be using to collect leads via your pop-up. Colors that go well with your brand image are proven to make better-quality pop-ups for that particular brand. This makes the pop-up feel native to the brand instead of an annoyance. Here's how to add an image to your pop-up.
While creating your pop-up, go to the Content tab.

Scroll down till you see Add Images and click on it. Then various small images will appear where you can an image for your Pop-up.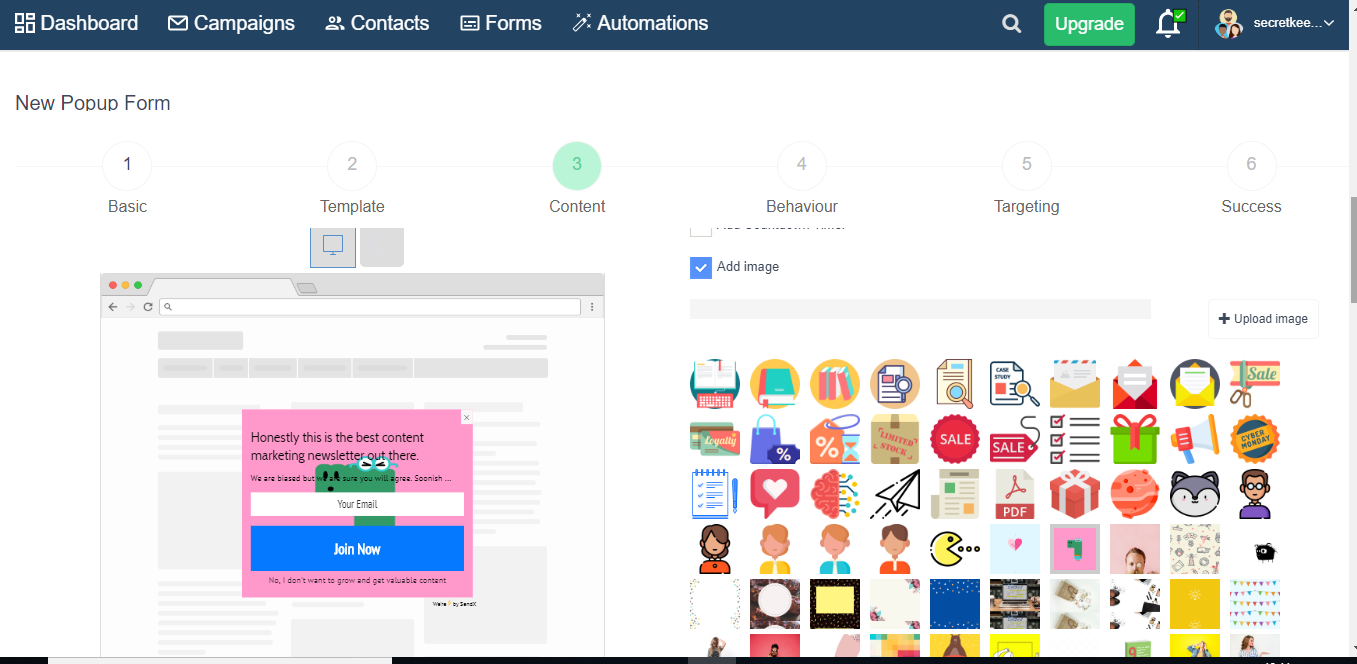 Choose an image below or click on Upload Image to add an image of your own.

Browse to the image you want to upload and upload it.

The image will be added to the catalog of images below. Just select that image and you're ready to go!
Did this answer your question?