Run A Bulk Action A Step-By-Step Guide To Run A Bulk Action In SendX Mayank Agarwal
This guide will help you to understand what are bulk actions and how they can make your life easier.
Introduction to Bulk Actions

Use Cases
Introduction to Bulk Actions
Managing contacts is hard once they have crossed a threshold of a few thousand users. Sometimes retro-actively you want to tag users or prune lists by deleting inactive ones or merge two lists to a single one.
Bulk actions aims to make these operations super simple and straightforward. You can select contacts by means of lists, tags or segments and execute an action on them:
Delete Contact

Add/Remove tag to a contact

Subscribe/Unsubscribe to a list
and so on...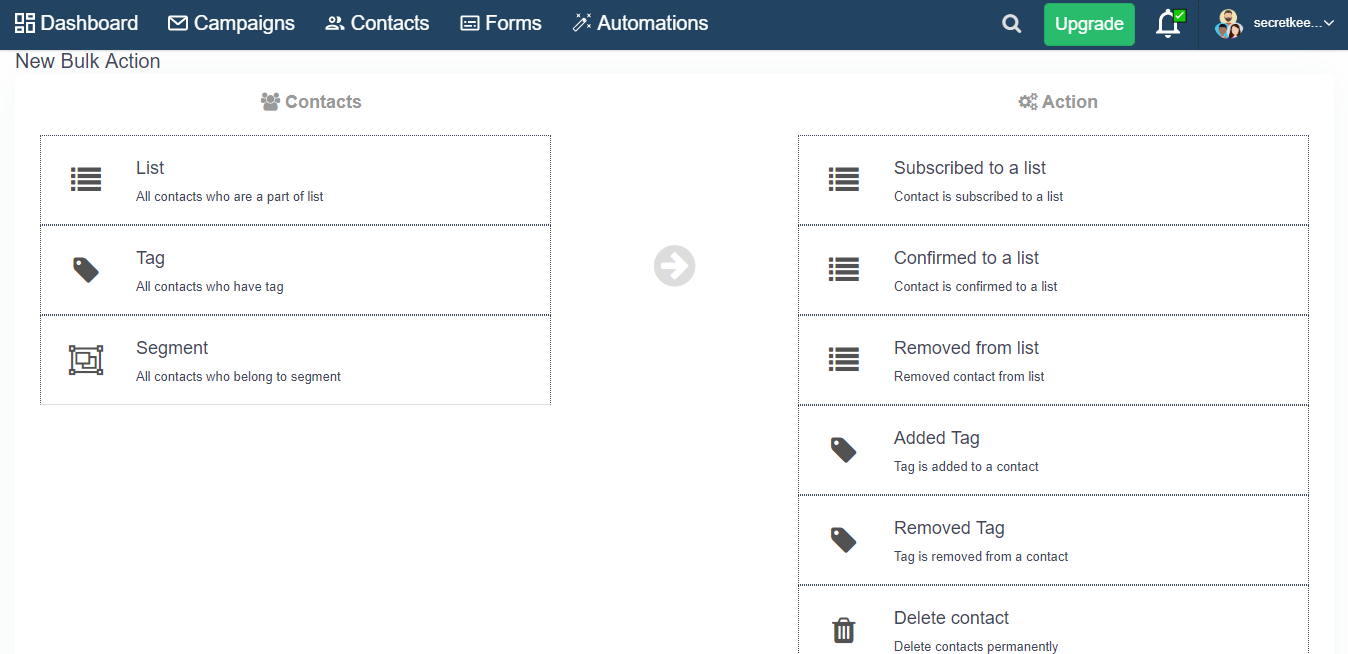 Use Cases
We can use bulk action in the following ways:
Tagging users who belong to a segment say users who have made a purchase in last 3 months

Deleting inactive or unsubscribed users

Subscribing users to a list

Starting/Stopping a drip sequence for all users in a segment
Click on Execute Bulk Action to run your set bulk actions.

Did this answer your question?