SendX allows you to optimize your broadcast campaigns according to your contacts' open activity with just a few clicks. You can then send them that email according to the time they are most likely to open that email based on data collected by SendX in the past, no matter where they are in the world.
Note that you need to be a Business Plan Subscriber of SendX to be able to use these features.
Create a new campaign, or edit an already scheduled one (depending on the campaign you want to optimize)

Go to the Schedule tab, and scroll down till you see the check box labeled Optimize my campaign performance. Check that box.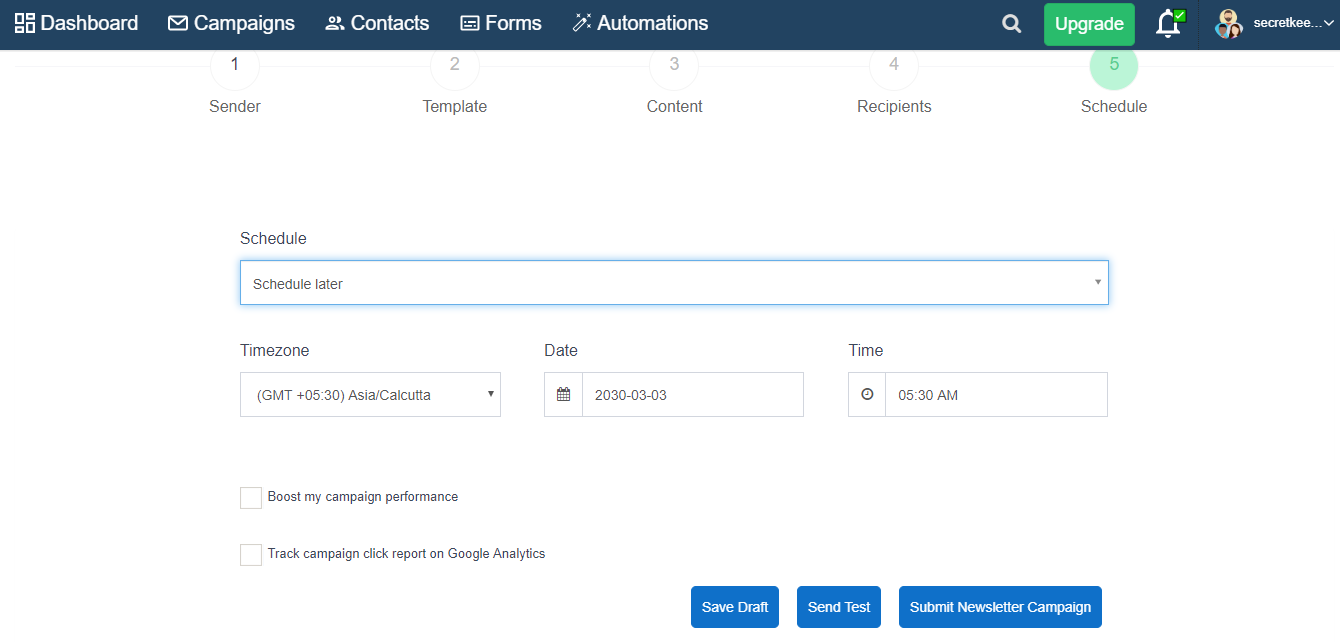 Make sure the box next to Smart Send (send when contact is most likely to open based on historical data) is checked. Now your campaign email will be sent according to the time when the contact is most likely to open your email. This time is based on historical data that has been collected by SendX via your past campaign emails to that contact. This is extremely useful if you want maximum open rates and want to land in your contact's inbox at the right time.

Under the Preferred Time field, you can set the time for contacts whose historical data is not known. So if you have a particular contact whose data is not known or is relatively new to your list, this field's time will be the time when the emails are sent to those leads.
And that's it! With just a few clicks you can optimize your email campaigns based on your users' open activity!
Did this answer your question?