Intercom Integration
SendX's deep integration with Intercom ensures that your users and leads are automatically created within SendX. In the next steps, we will see how to set up the entire workflow.
Please login into your Intercom Developer Hub dashboard. You should be able to see a screen similar to the picture below.

Create a webhook with webhook url as https://app.sendx.io/api/v1/integration/intercom/team/<TeamId> and tick the checkboxes, Lead signs up, Lead added email and User created, as shown in the picture shown below.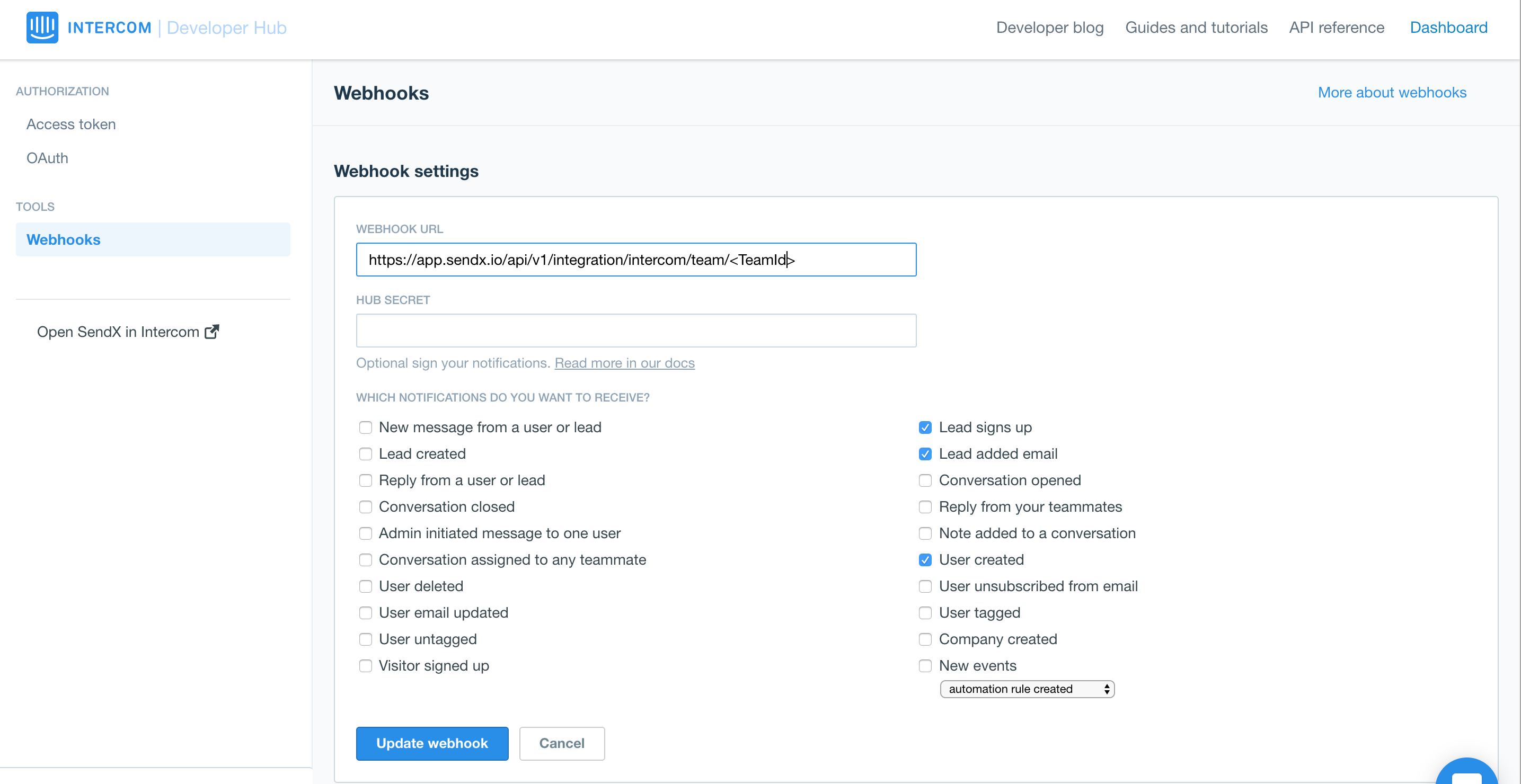 Finally create the webhook by pressing the "Create webhook" button and Intercom integration with SendX is complete.
Did this answer your question?