How To Setup Address Details In SendX
A Step-By-Step Guide To Setup Address Details Of Your SendX Account
Displaying your address details in your marketing campaigns is required by law to stay compliant with the CAN-SPAM policies. Therefore, it is absolutely essential for you to set your address details correctly. This short guide will help you with that:
In your SendX Dashboard, click on the Settings button on the top right which looks like this.

In your Settings, go to the Account Preferences tab.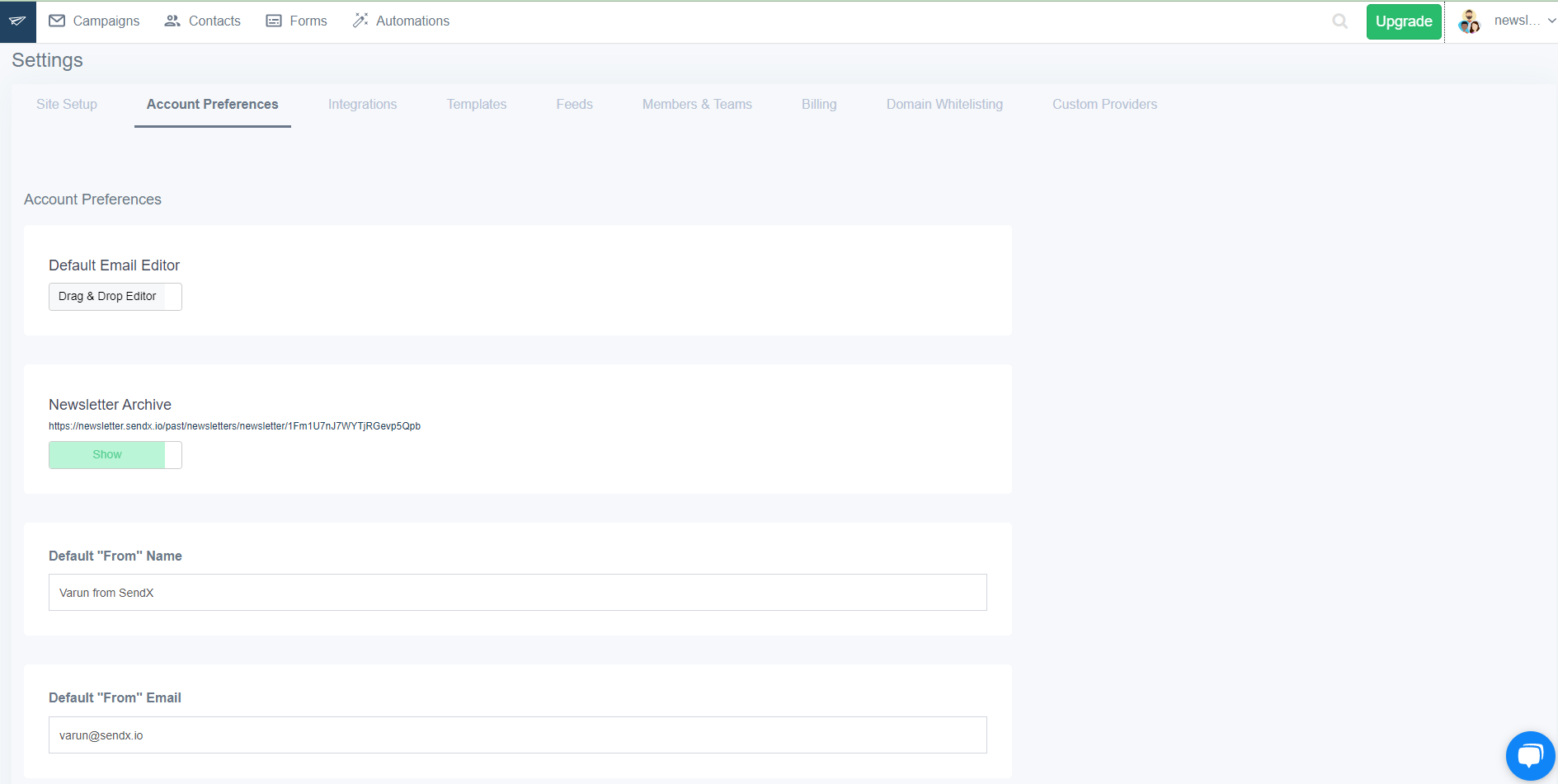 Under the Postal Address field, enter your correct address.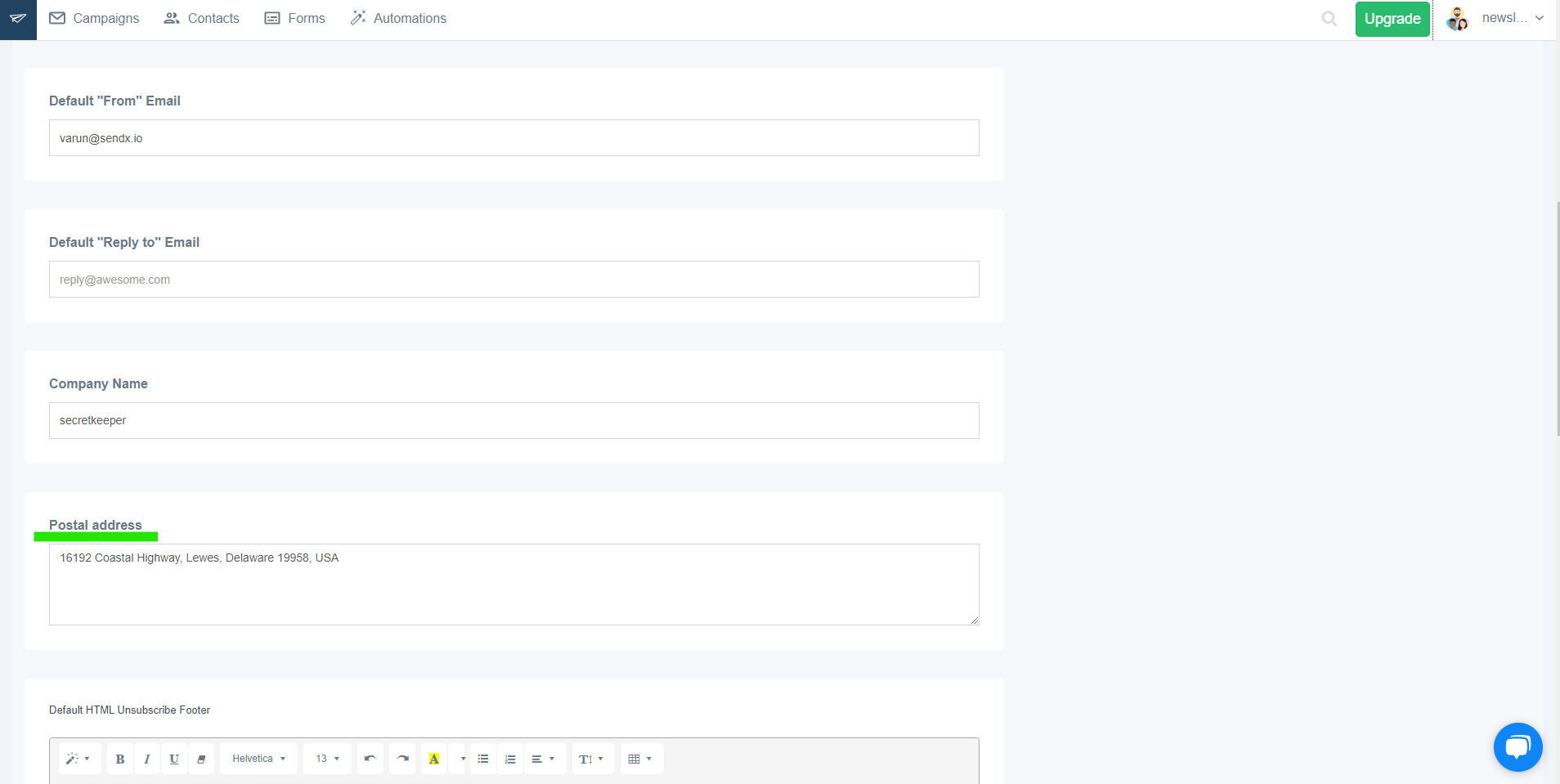 Click on Save Account Details on the bottom right to save your address, and associate it with your marketing campaigns.
Did this answer your question?