How to resend the verification email? Verify your email address to start sending emails. Soorya
You are here because the account verification email is not working even after you clicked the verification button or you didn't receive it at all. In both case, you can resend another verification mail and complete the verification.
Login to your account > Go to Profile.
2. Ensure you've entered the correct email address and click on Resend Verification Email button to resend the verification email.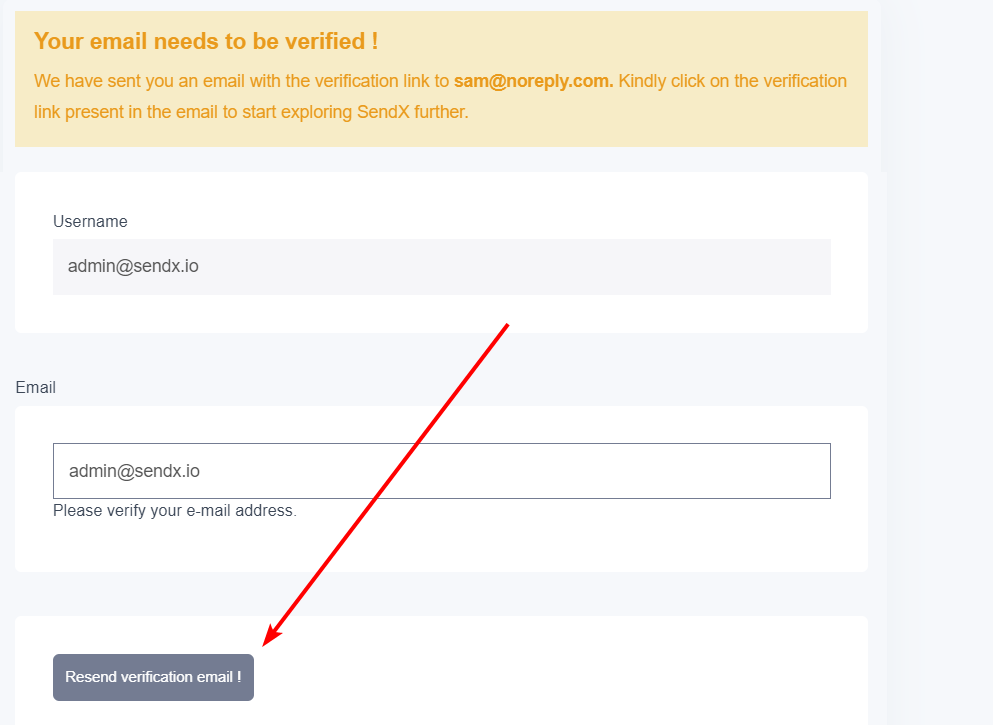 3. Now you'll receive another verification email. ensure that you complete the verification within the 24 hours. If you don't see the verification email, just check the spam folder too.
If you are facing a different issue, please reach out to us and we'll help you resolve it.
Did this answer your question?