A Step-By-Step Guide To Doing A/B Testing
SendX allows you to do A/B test on multiple subject lines to figure out which one performs better. As a marketer, we always need to keep on testing and analyzing the results, and then adjust accordingly. This A/B Testing feature in SendX allows you to take out a certain percentage of your contact base (at random), and test out multiple variations for a certain duration. After that, SendX will automatically evaluate the results and send out the winner.
Read along to find out how you can do A/B testing on from names.
Click on the A/B Testing button from the left side panel and click on Create to create a new A/B Test.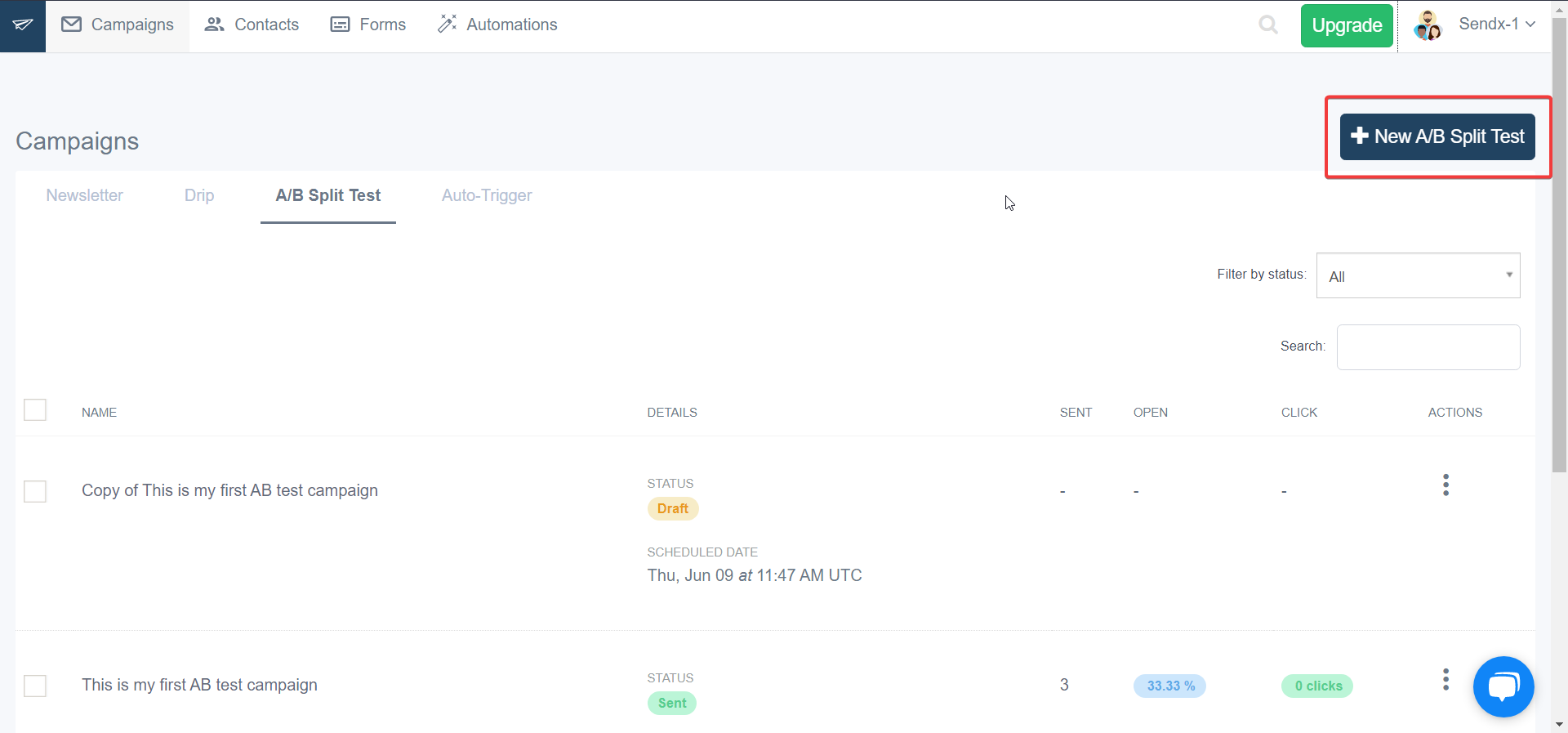 Enter the Campaign Name and other requested details. Once done, click on the next button.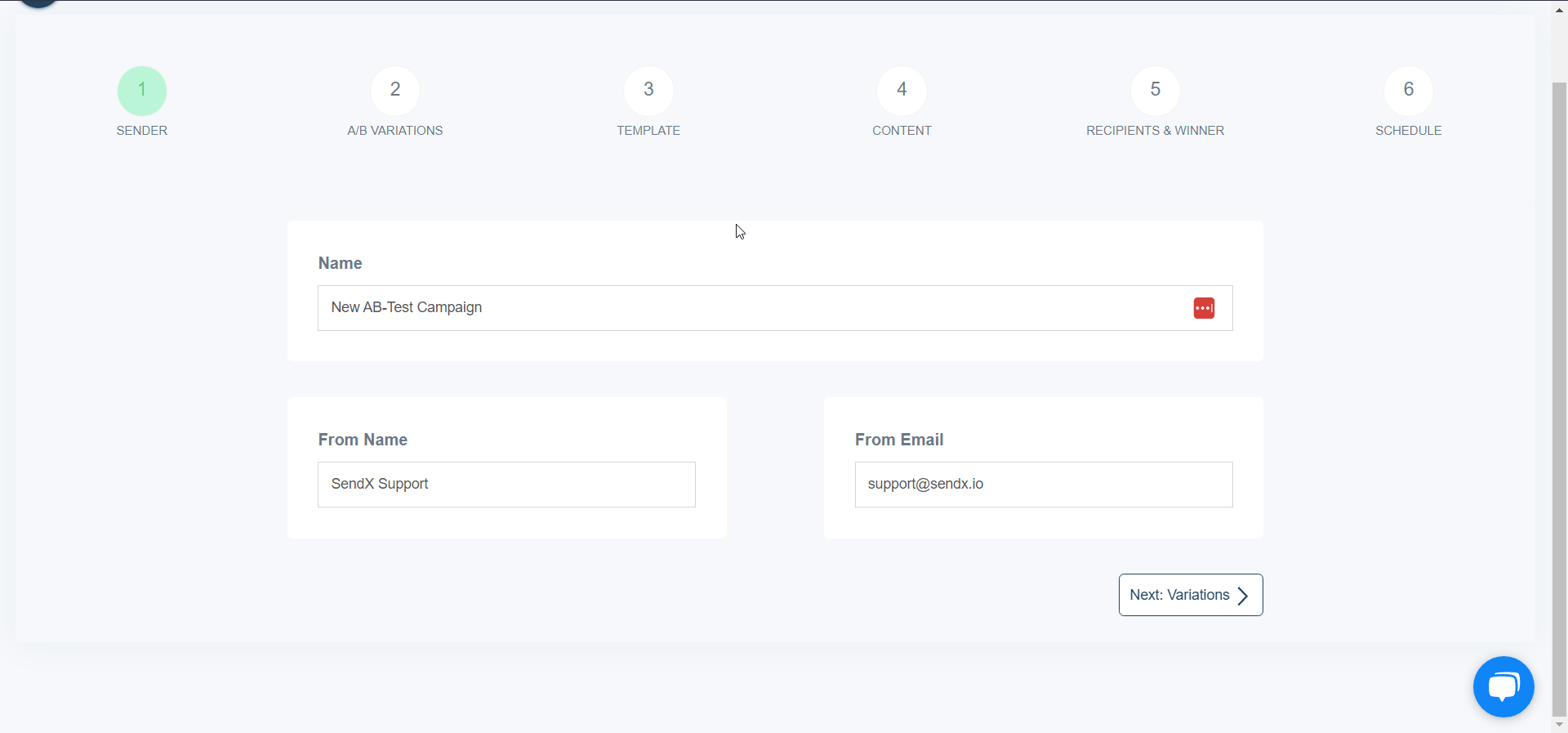 Under Variations, add two subjects that you want to test out. Click on Add Subject line Variation to add more fields for Subject. (click on the small trash bin icon on the right to delete any new subject lines).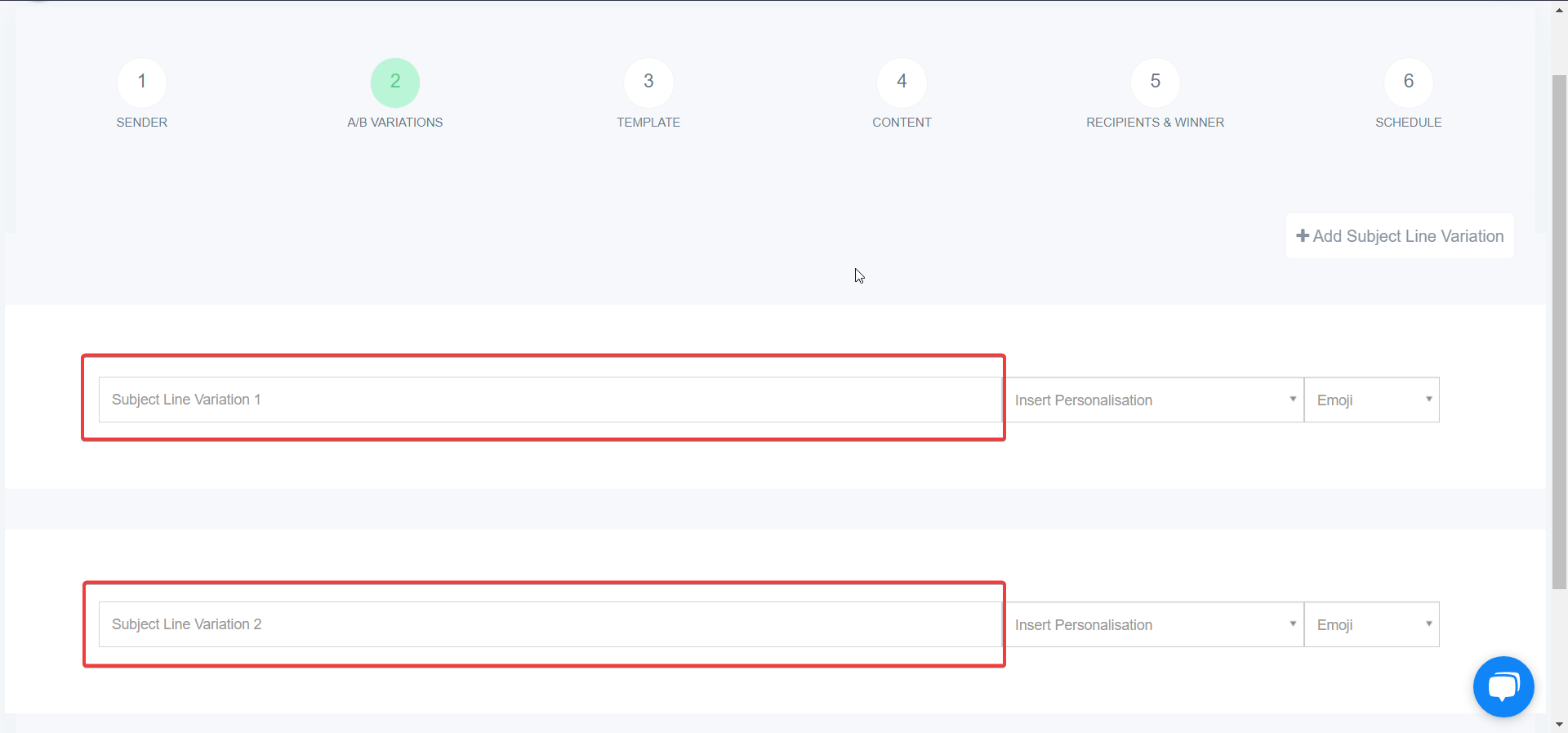 Now choose a template and go to the next step (Content)

Make the necessary changes to your email content and go to the next step (Recipients & Winner)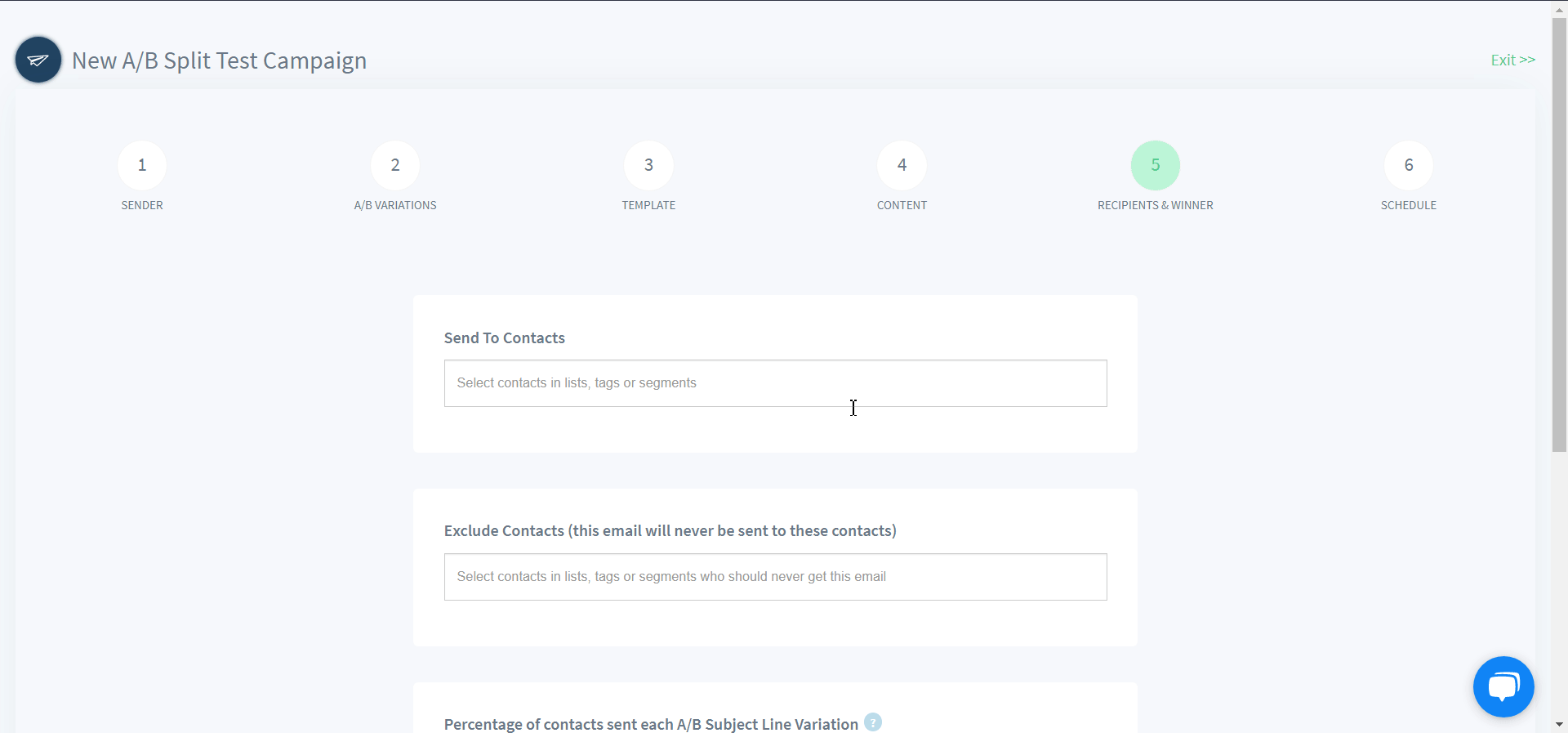 Choose recipients and exclusions (if any). Under the field Percentage of contacts sent each A/B Subject Line Variation, select the percentage of contacts on which you want to test the multiple variations of subjects.
Under the field Choosing winner A/B Subject Line Variation based on open rates after time, open the drop-down and select the number of hours/days you want SendX to wait before sending out the winner of the split test to the other remaining contacts.
Now go to the last step (Schedule) and send/schedule your campaign.
That's it! Now SendX will automatically test the various Subject Lines you entered on the percentage of contacts you set (chosen randomly), and after waiting for the specified time, it will analyze and send out the subject line which performed best. .