How To Delete All Contacts From Your SendX Accounts
SendX allows you to quickly delete large number of contacts with just the click of a few buttons using Bulk Actions. Follow the following simple steps to delete all contacts:
Go to Automations, Then scroll down and select New Bulk Actions.

Click on New Bulk Action to Create Your First Bulk Action.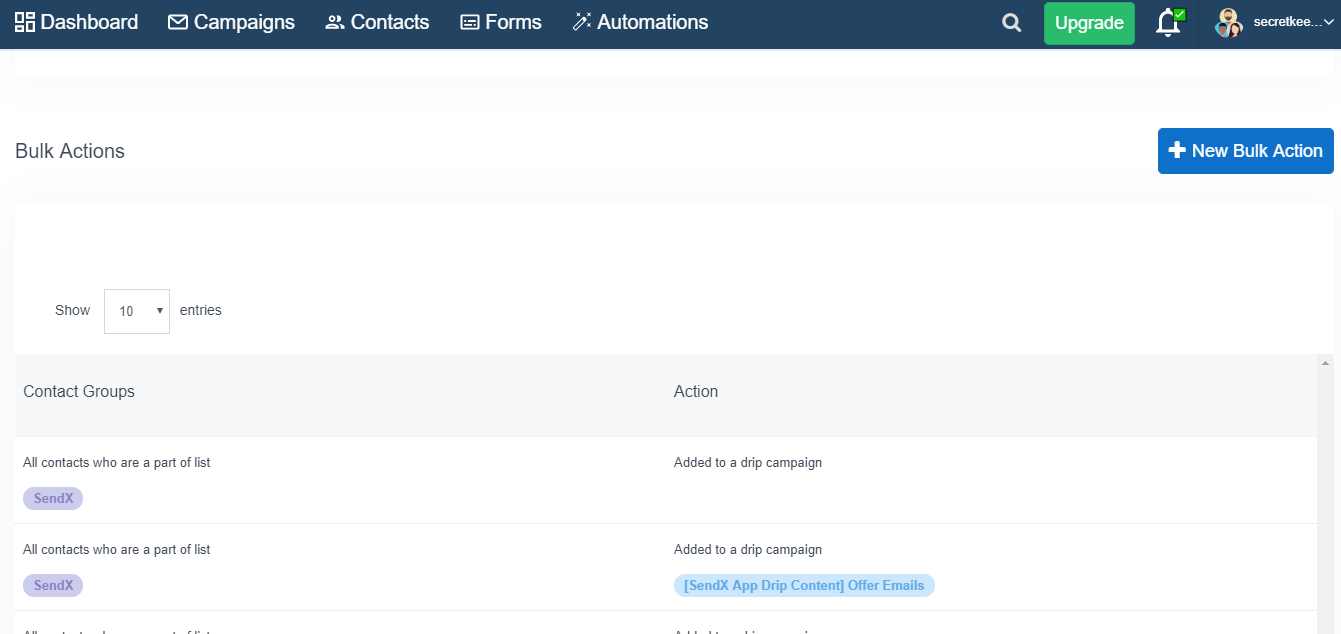 Under Contacts Column, click on Segment.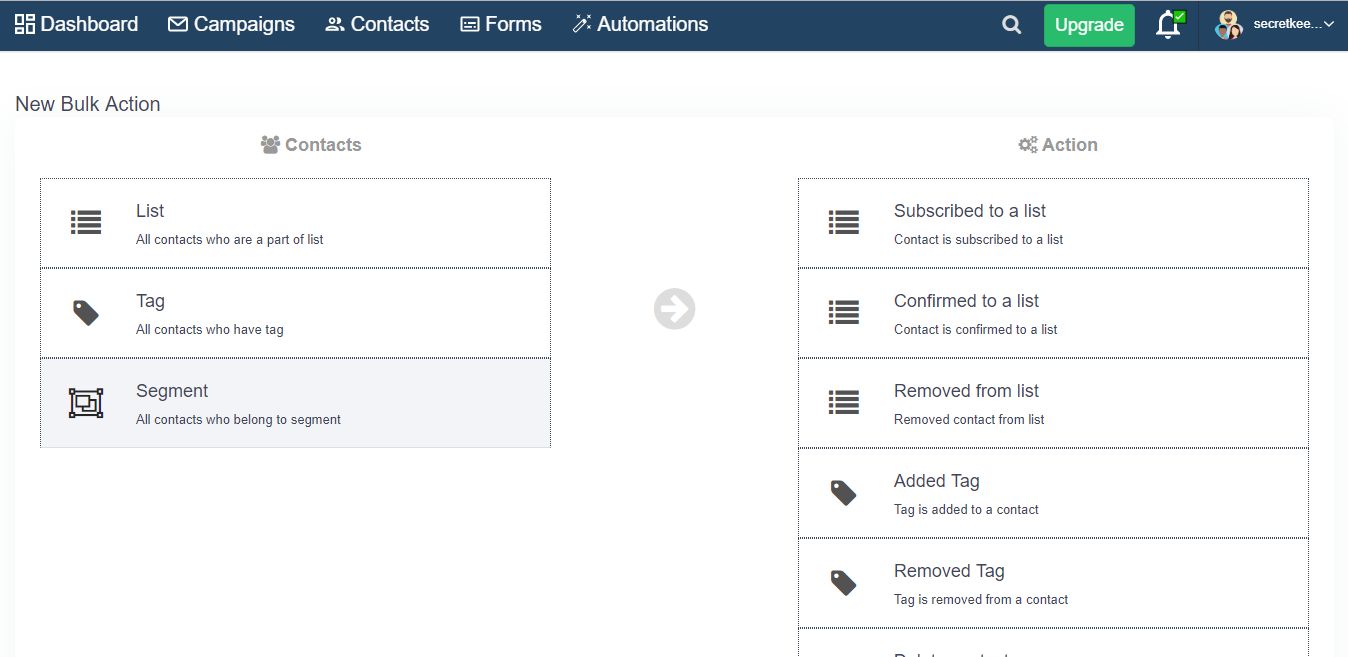 In the Drop-Down menu, click on All Email Contacts (or a specific list if you only want a specific segment of contacts to be deleted).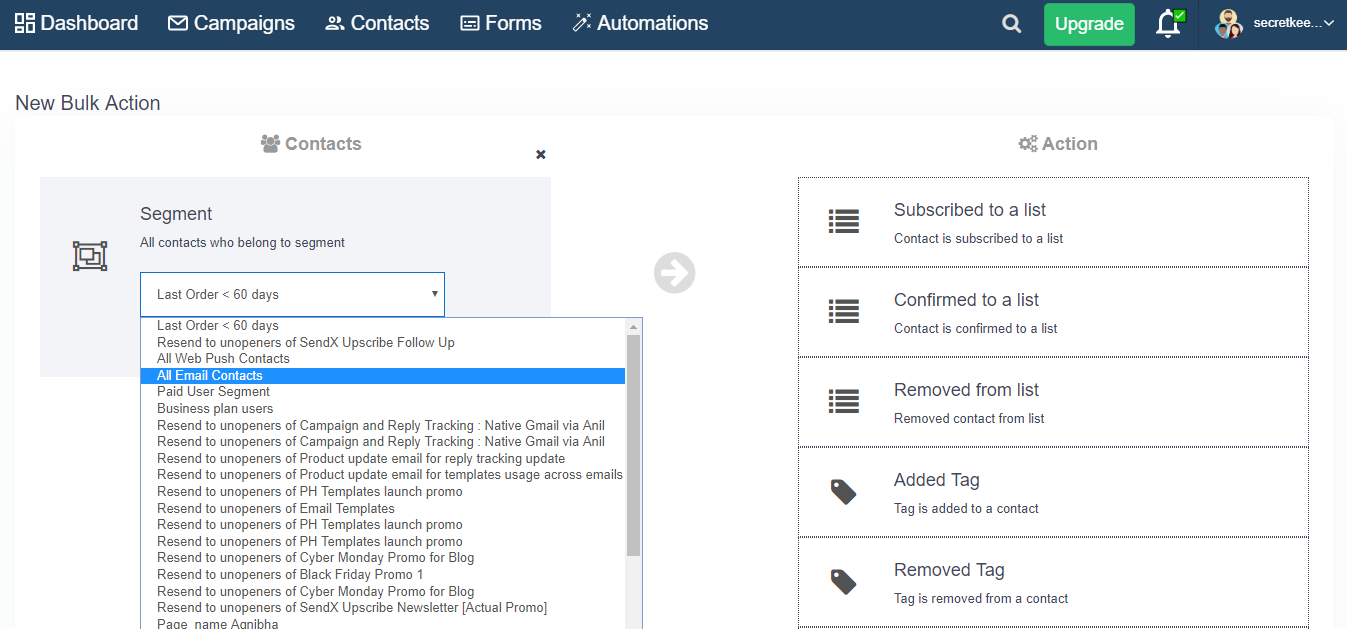 Under the Action field, click on Delete Contact.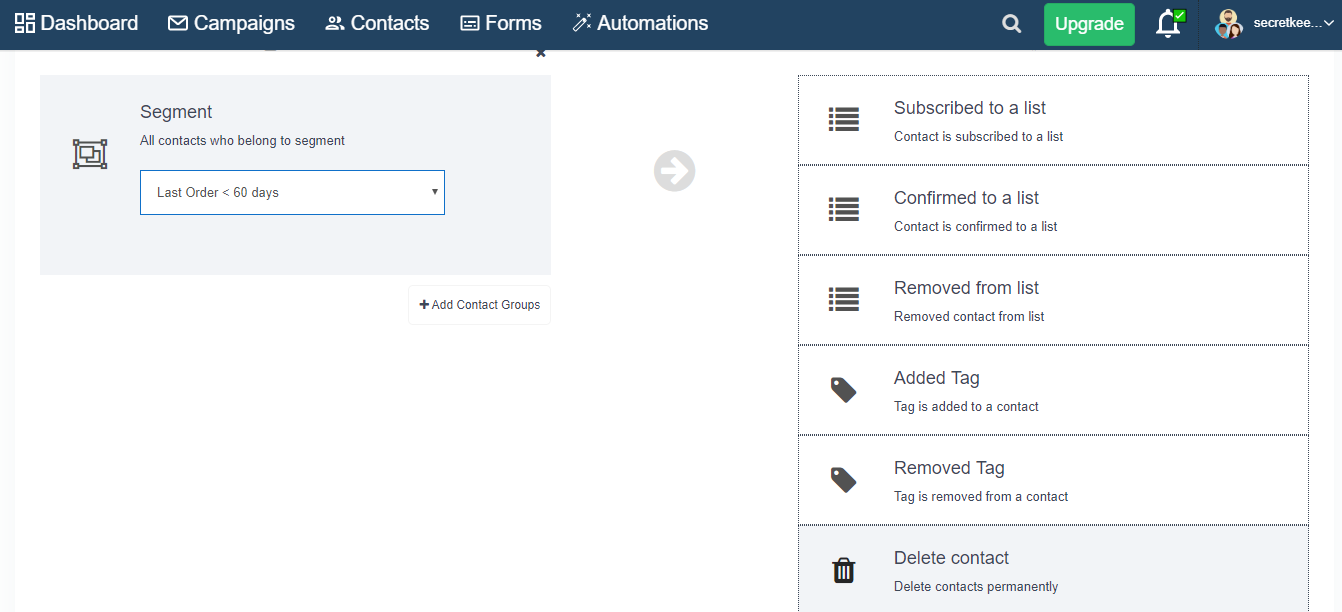 Click on Execute Bulk Action. This will delete all your contacts from your account. Note that this action is irreversible.
Did this answer your question?