How To Change The Global Footer Of Your Emails A Step-By-Step Guide To Edit The Global Footer Of Your Emails In SendX Varun Jain
By the end of this guide, you will be able to edit your global footer of the emails that are sent out in your marketing campaigns. Note that having a global footer with the link to Unsubscribe from your campaigns is mandatory by law as per the CAN-SPAM regulations.
In your SendX Dashboard, click on the Settings button on the top right which looks like this.

In your Settings, go to the Account Details tab.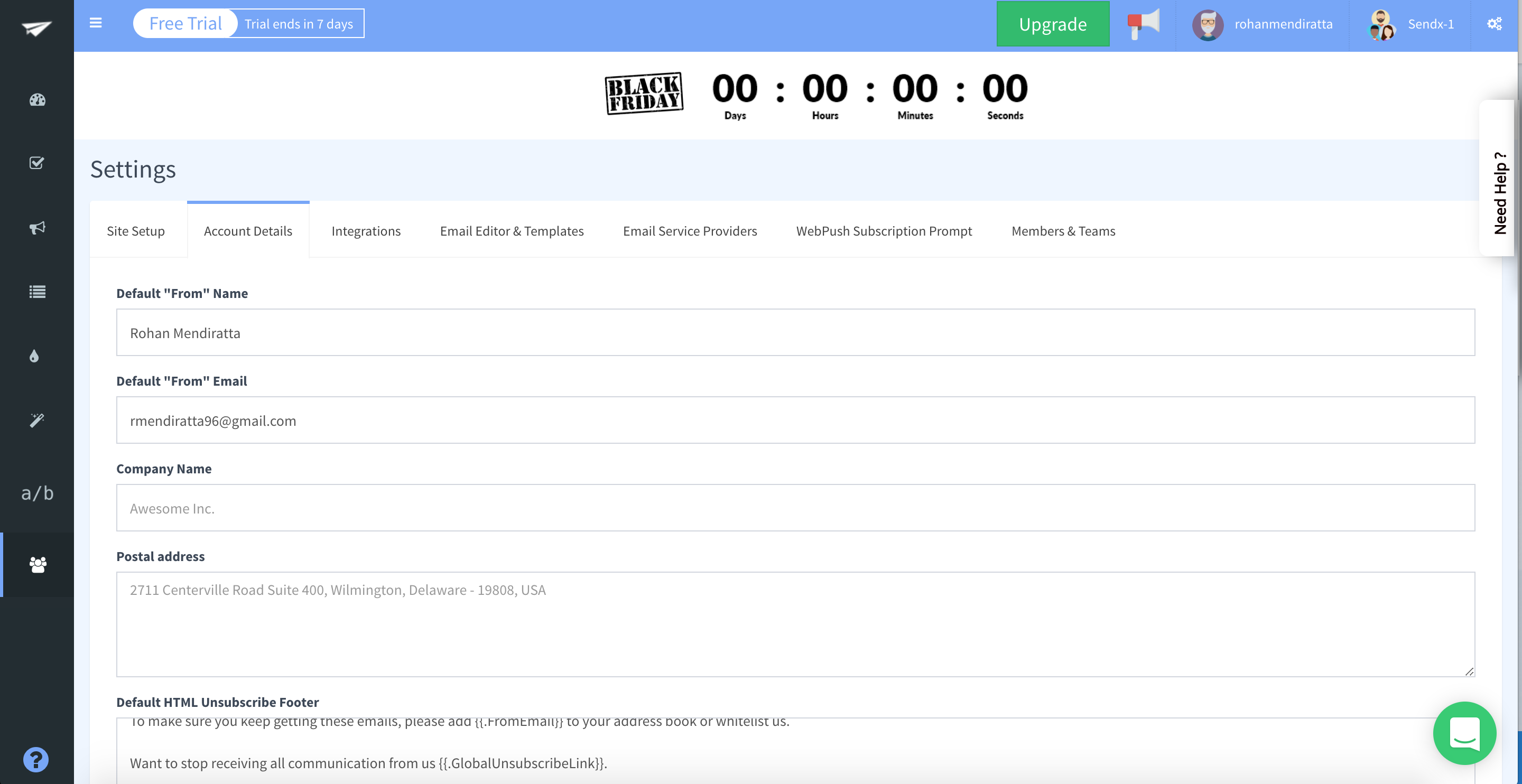 Under the field Default HTML Unsubscribe Footer, you can see the default Unsubscribe Message that SendX sends out at the bottom of all your emails. Feel free to edit that message according to your brand, and your needs.

Make sure that your message has , and in it, to be able to save these settings, and successfully run your marketing campaigns in SendX.

Click on Save Account Details in the bottom right to save your settings and associate your new Footer Message with your marketing campaigns.
Did this answer your question?