How To Add New Members To Your Team A Step-By-Step Guide To Adding New Team Members In SendX Varun Jain
SendX allows multiple users to manage and control your Marketing Campaigns. This can be extremely useful when you have a large number of campaigns, offers and leads to manage or if you want to hire an external agency to handle your marketing. You can add a new member to your account with just a few clicks:
In your SendX Dashboard, click on the Settings button on the top right which looks like this.

Go to the Members & Teams tab.

Under Invitations, type the email address of the member you want to add. Assign a suitable Role for him.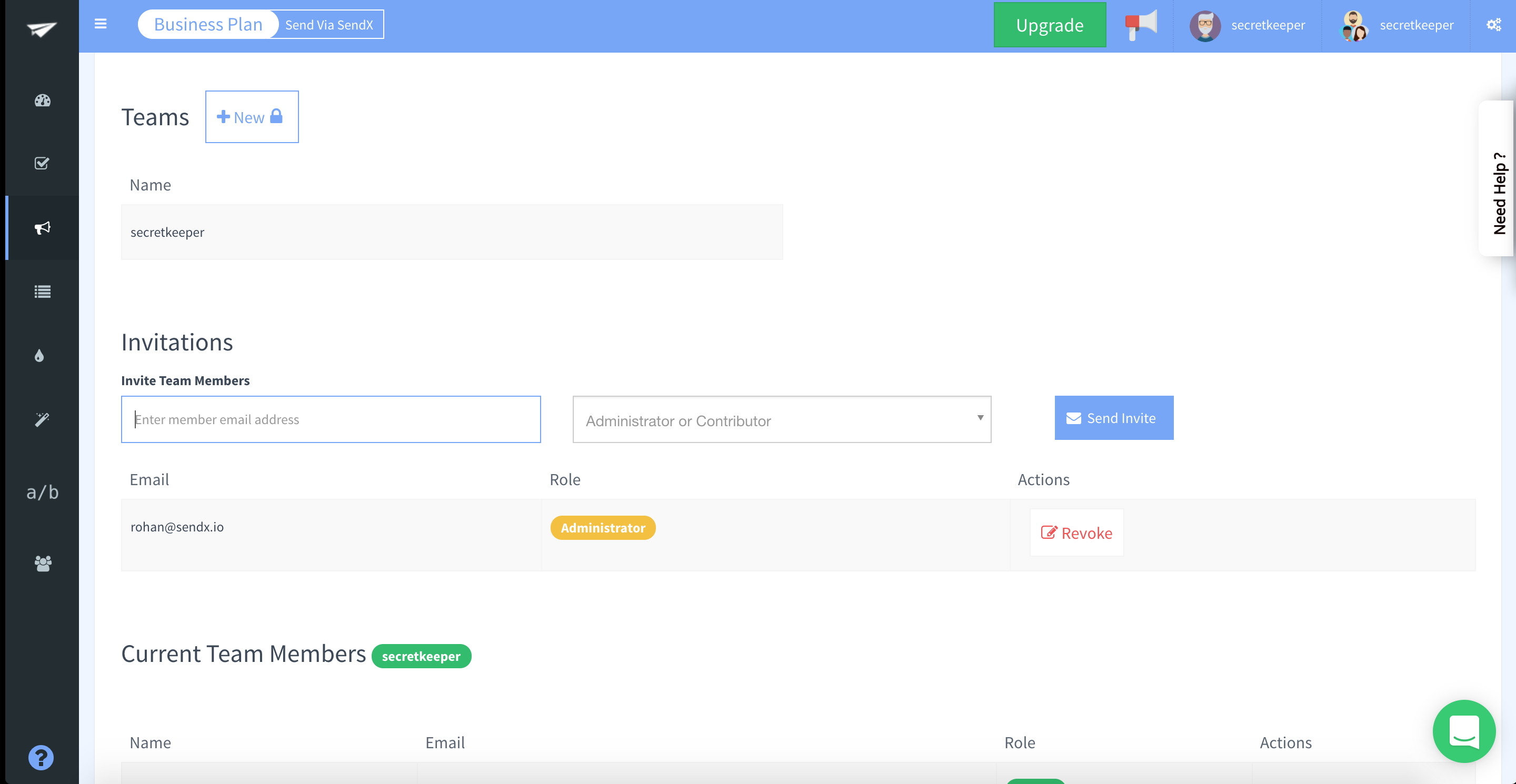 Click on the Send Invite button to send out an invite to the member's inbox. The member just needs to create a free SendX account and login to be able to access your SendX account (according to his role).
Congratulations! You now have a new team member all set to take action with SendX!
Did this answer your question?