How to add an existing contact to a list or tag
How to add an existing contact to a list or tag Step by step guide to add an existing contact to a list or a tag Varun Jain
In this guide we will see how to search a contact, edit it and associate it to a specific list or a tag.
Click on Contacts and search the contact via email which you plan to edit. In this case let's assume email is adam@sendx.io
Once done click on Action tab and choose Edit option.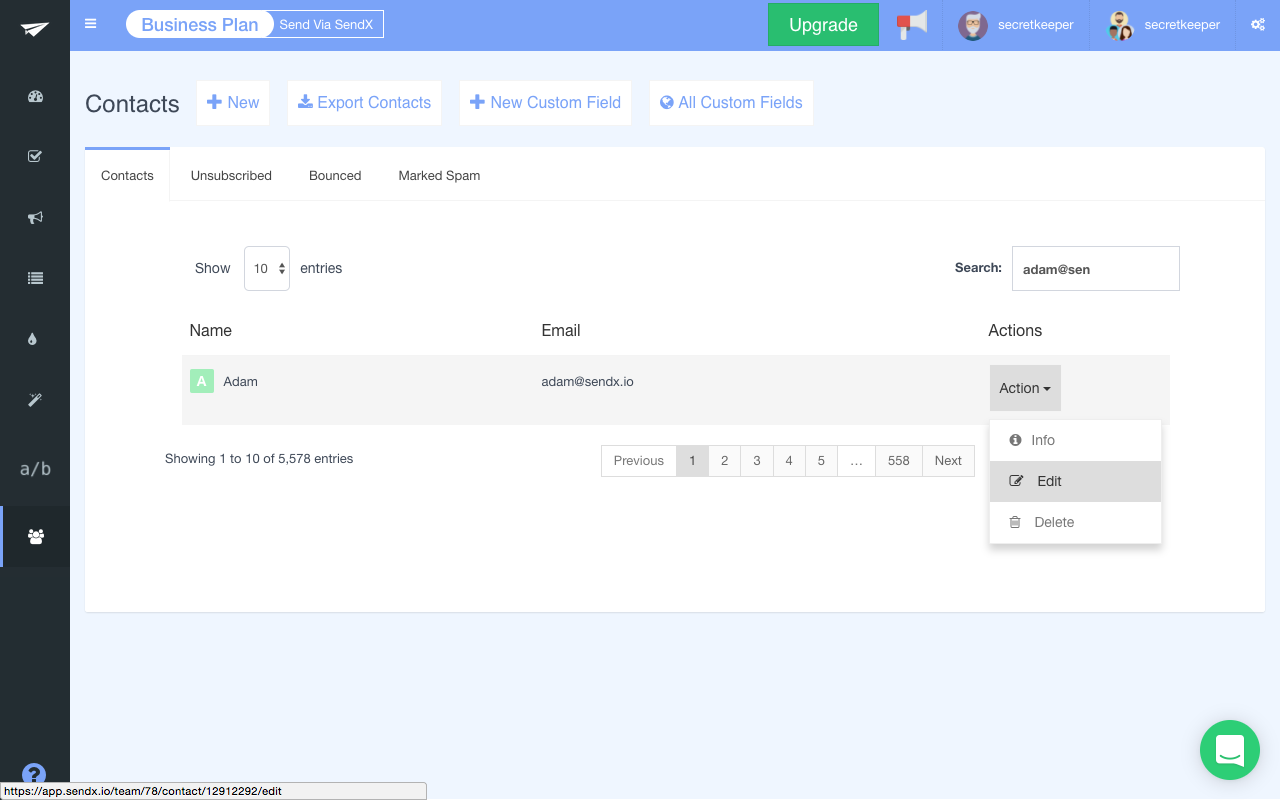 On the Edit Contact screen go to lists and tags sub-section. You will see a drop-down of lists and tags. Select the list or tag you want to associate with the contact. And that's it, you are done.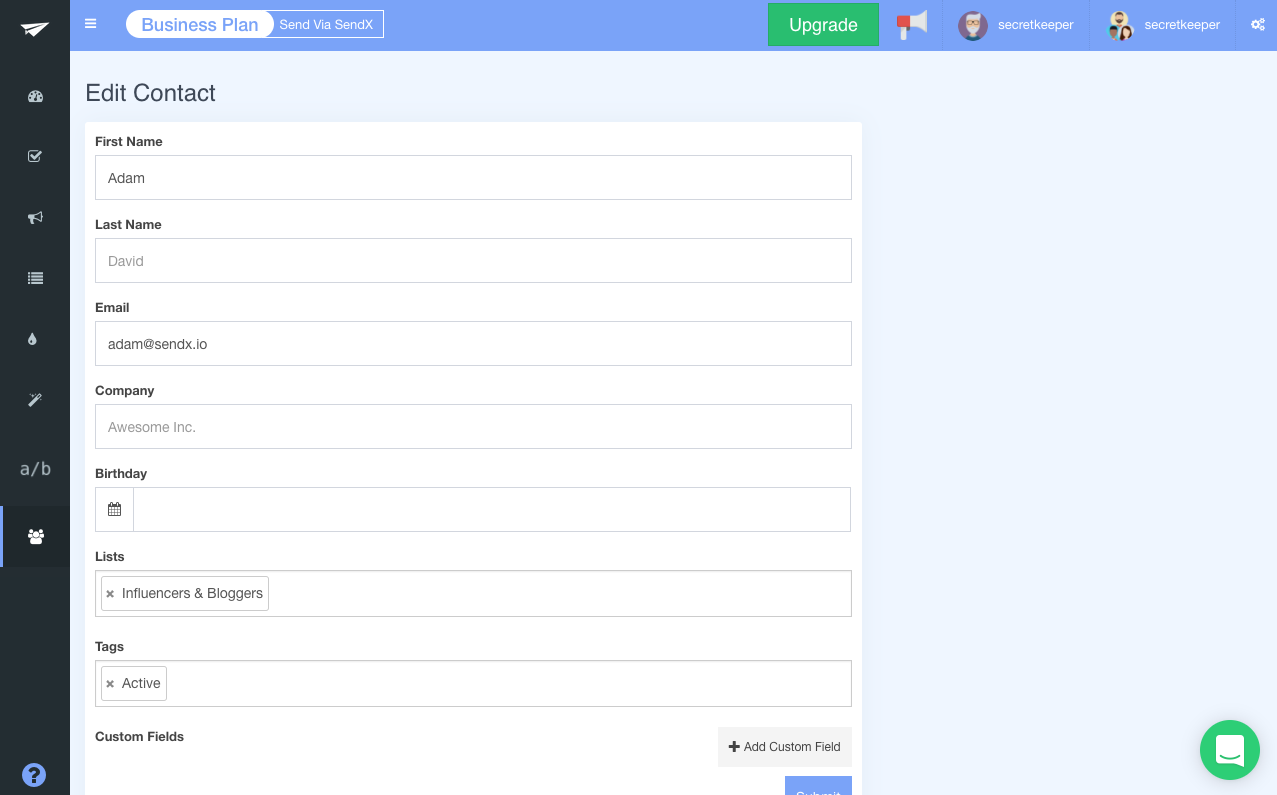 Did this answer your question?