Embed A Form On Your Website
SendX allows you to embed forms on your website with just a few simple clicks and without going into too many technicalities. Here's a quick guide that will show you how.
Create A New Form or click on an already existing one, depending on which form you want to embed.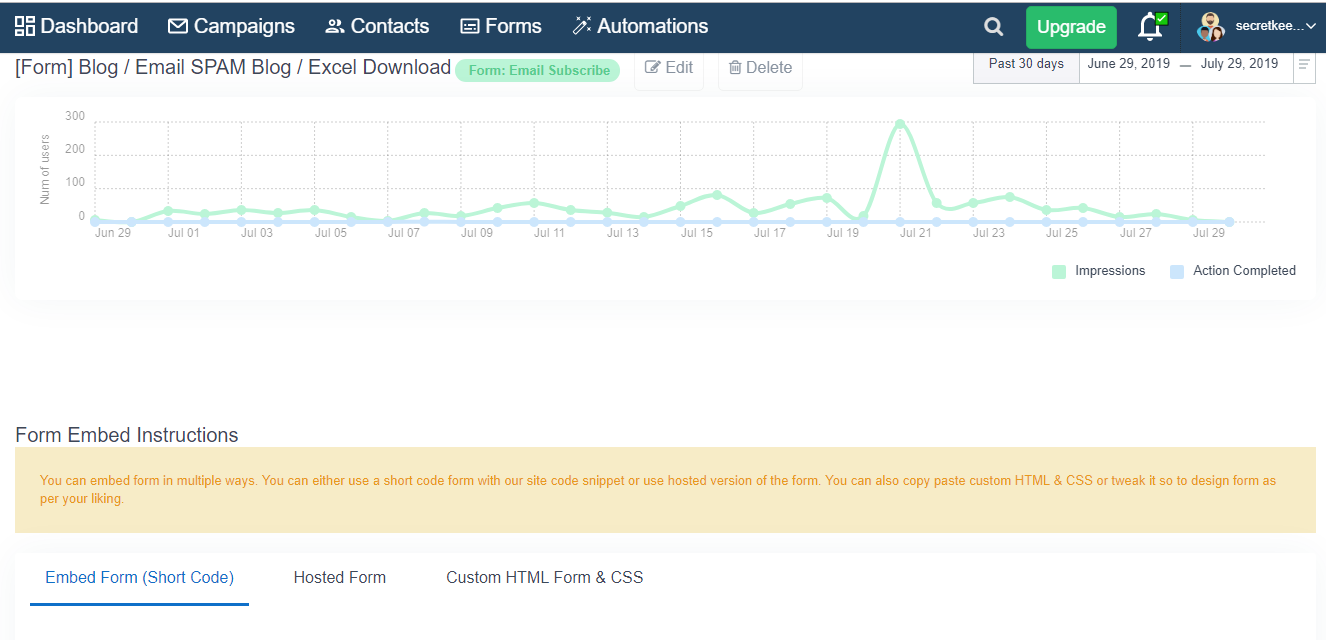 Scroll down till you see Embed Form.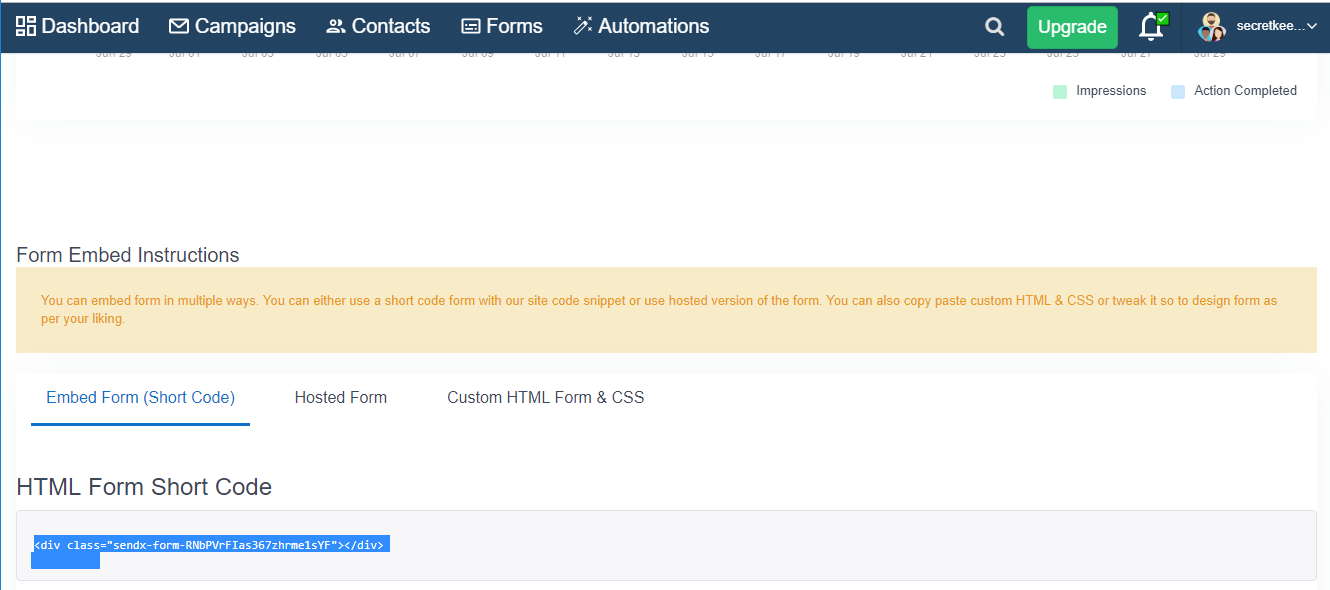 Copy the code given line code and Paste it wheresoever you want to show form on your website or blog.
That's it! That's all you need to do to embed a form on your website!
Did this answer your question?