This short guide will help in creating a Single Opt In List along with a Thank You and Goodbye Email within SendX.
How Single Opt In Works
A Single Opt In is a 1 step process. A user, on entering his info is added to the list instantly. The user does not have to go through any verification process, hence making it easier for the user to interact with your content faster.
How to Create a Single Opt In List
Go to the Contacts + Lists screen from the Top hand side pane.

Click on New Lists, and type a name for the list under the Name field.

Go to the Advanced Email Setting tab. Choose Single Opt In from the drop-down menu below List Type.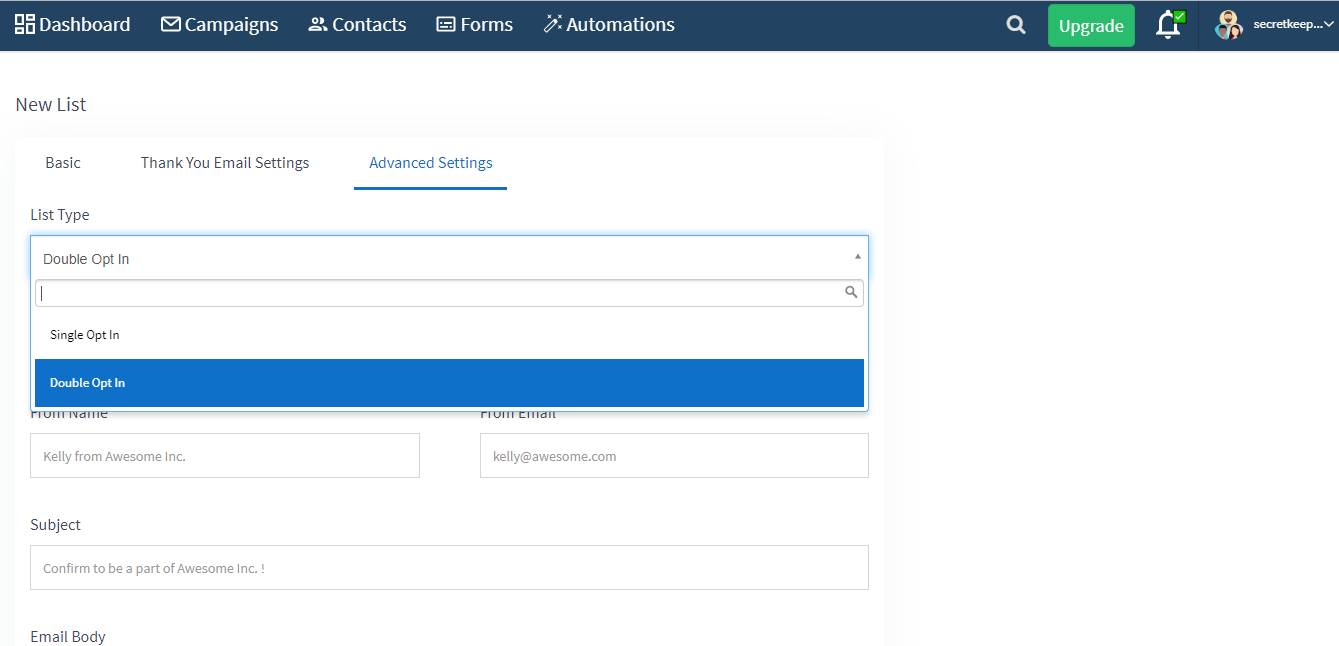 Under Thank you Email Setting, you have the options to send a Thank You mail once a user has subscribed to your list.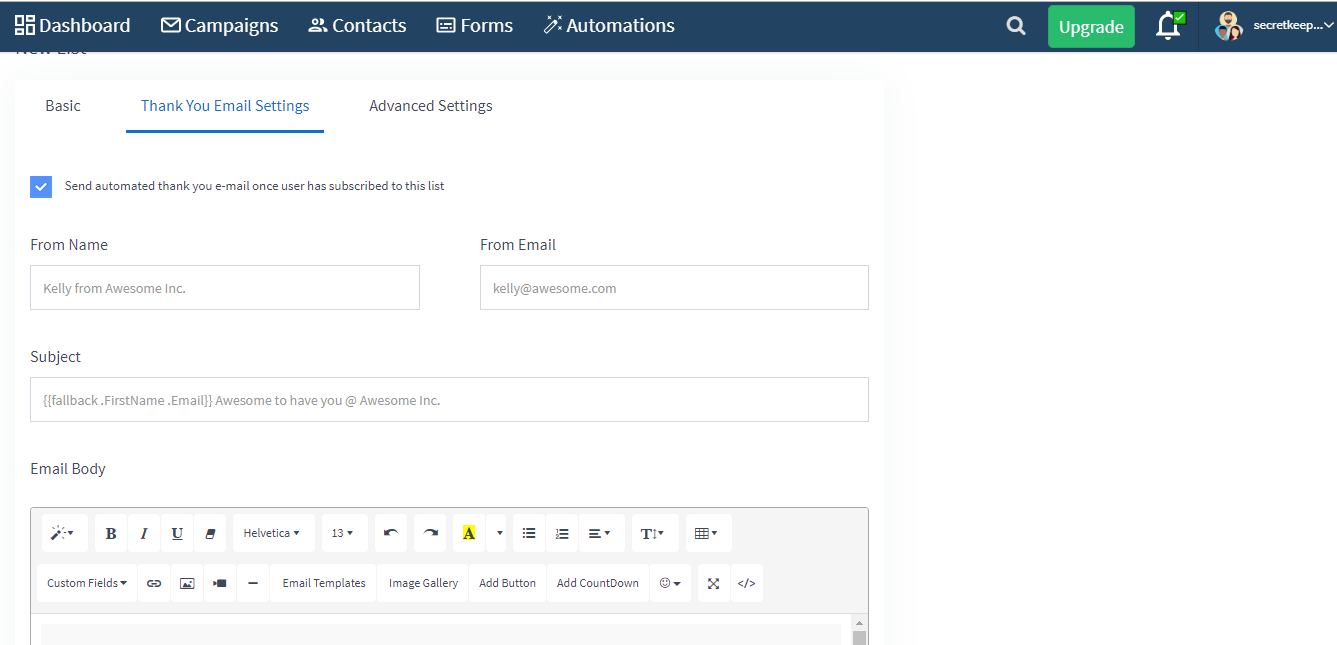 The Thank You Email
The Thank You Email is sent automatically when a user successfully subscribes to your list. The Thank You Email can increase trust with the user, and increase open rates.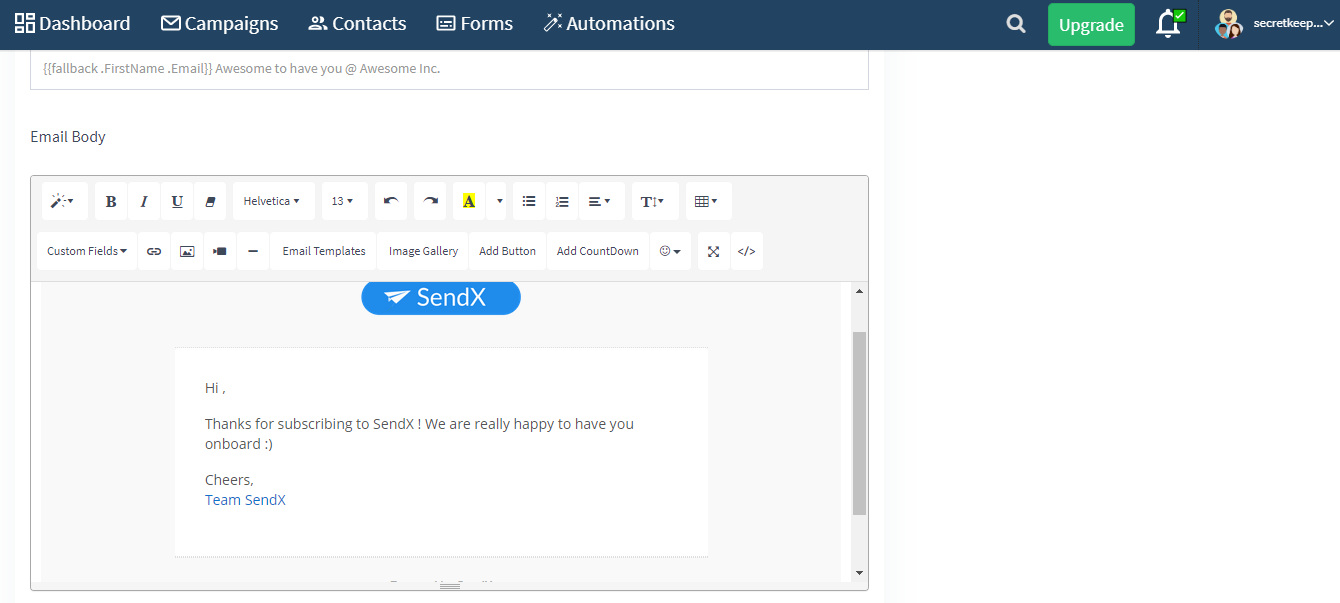 Click on the box next to Send thank you mail once user has subscribed to this list and then type out the From Name, From Email, Subject and the Email Body that you want to send below.
Click Submit when you're done to create the list.
Did this answer your question?