Upload Custom Images For Your WebPush A Quick Guide To Uploading Custom Images For Your WebPush Broadcast Campaigns Varun Jain
SendX allows you to quickly set your own Custom Images For Your WebPush campaigns with just a few clicks. This allows you to personalize your brand message and connect with your audiences better.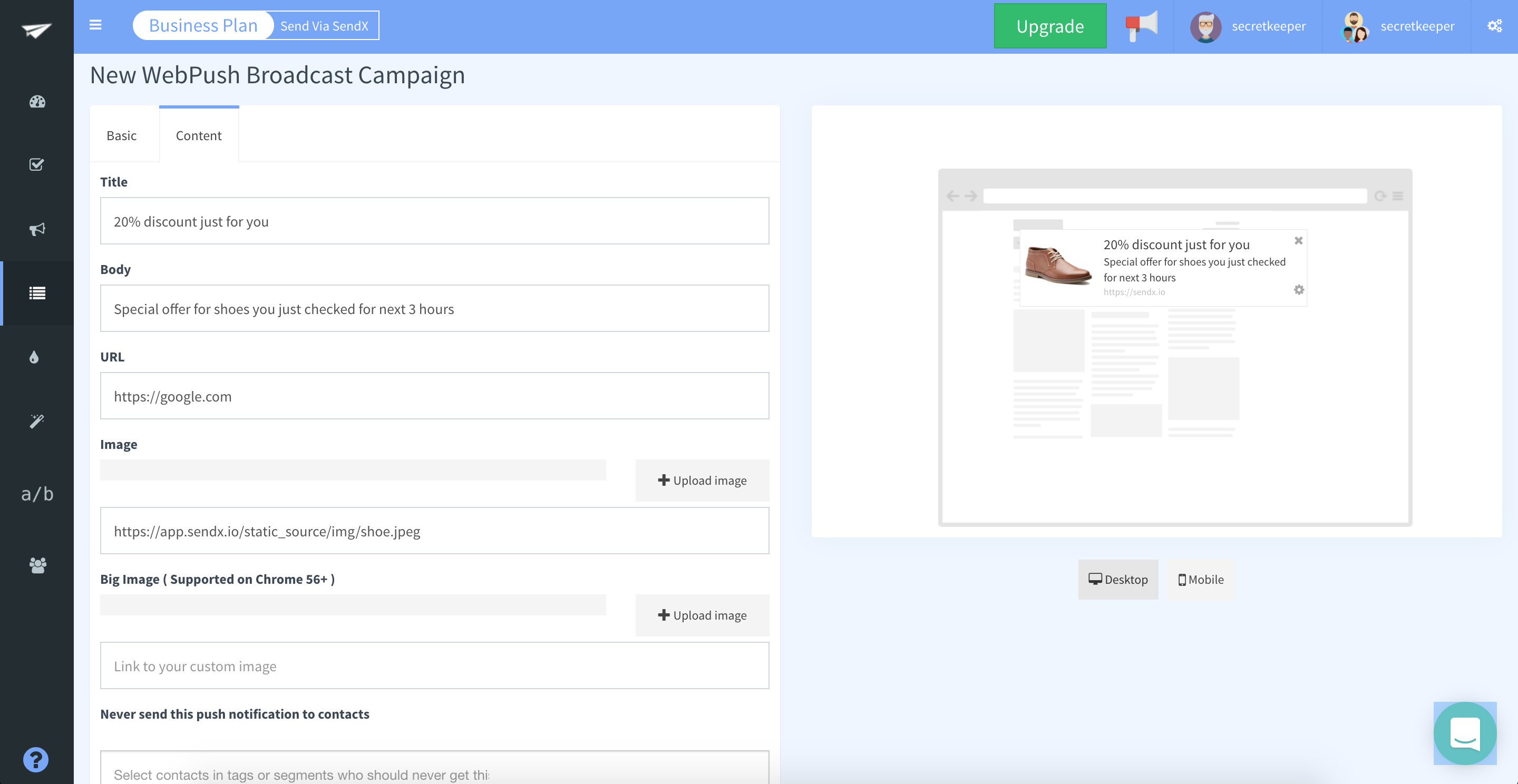 Under the Image field, click on the Upload Image button. Browse to the appropriate image and upload it. After the upload to SendX is complete, you will see a green progress bar below Image at 100%.

On the preview on the right hand side of your screen, you will be able to see a preview of the WebPush Prompt.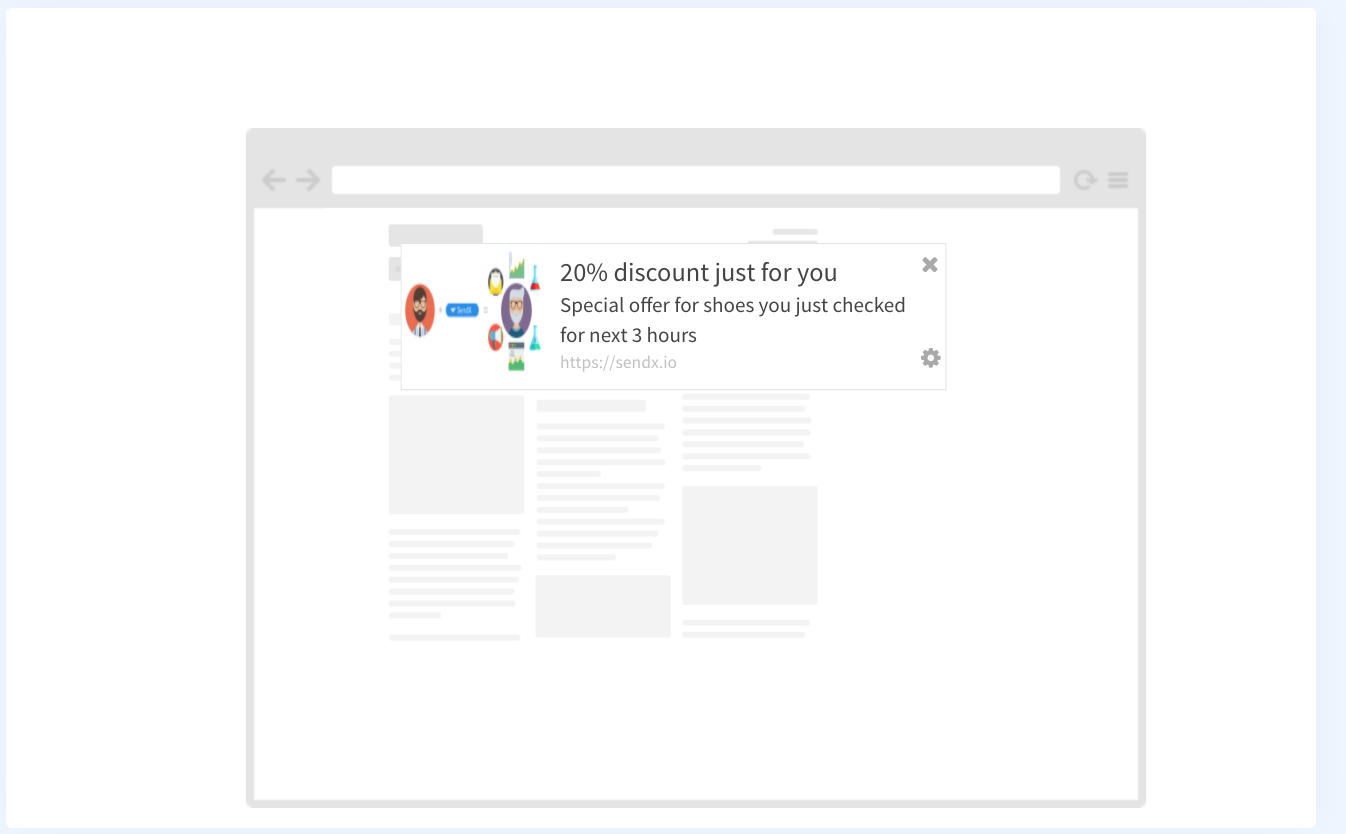 That's all! You've now successfully uploaded you image onto your Webpush Broadcast Message. Just click Submit when you're done with the WebPush Message to save it.
Did this answer your question?